PRODUCTS-SILVERPROM
SILVERPROM offers products: technical plate mbs, tmksch, rubber seals, silicone seals, rubber cords, silicone, heat-resistant rubber profile, silicone rubber, rubber
TECHNICAL PLATE MBS, TMKSCH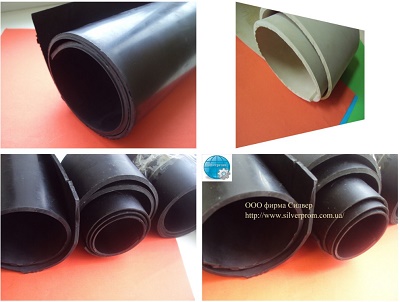 Rubber plates, technical plate tmksch, mbs oil-resistant rubber, food rubber, silicone seals, heat-resistant rubber seals, heat-resistant seals, silicone seals price, heat-resistant sealing rubber, profile rubber for all industries of the manufacturing industry - from mechanical engineering to food industry. Technical rubbers conform to GOST or technical conditions. Experts will always help in choosing the right type of sealing plate that will meet your requirements.
HEAT-RESISTANT SEALS FOR FOOD PROCESSING EQUIPMENT

sealing profiles for heat chambers,

seals for drying chambers,

frost resistant seals for cold rooms,

substrate under thermo-knife in packaging equipment,

heat-resistant profile for sealing thermal equipment
Silicone sealing cords and tubes are the most common type of seal in equipment and machinery. Rubber sealing profiles are made of standard sizes and non-standard rubber mixes, depending on their purpose.
Heat-resistant seals for food processing equipment: sealing profiles for heat chambers, seals for ovens, cutters, smoke generators, drying chambers, autoclaves, seals for refrigeration chambers, profiles for freezers, etc.
POLYMER MATERIALS

We offer high quality plastics and polymers for mechanical processing.
Strong rods and sheets for the manufacture of bushings, rollers, springs, gears, scrapers and other integral
constituent mechanisms.
KAPROLON, POLYAMIDE, CAPROLON RODS, CAPROLON SHEET, BUY CAPROLON, CAPROLON ROD.
FLUOROPLASTIC, FLUOROPLASTIC SHEET, FLUOROPLASTIC TUBE, FLUOROPLASTIC ROD, BUY FLUOROPLASTIC.
POLYURETHANE, PRODUCTS FROM POLYURETHANE, POLYURETHANE RODS, POLYURETHANE SHEET